As of July 2021, Nickoria Johnson became Credera's first Chief Diversity Officer. We sat down with Nickoria to learn more about her journey, what it was like growing up as a Black woman in STEM, and her vision for making an impact in this new role. 
Please tell us about your journey to becoming the Chief Diversity Officer at Credera.
I grew up as a girl in STEM long before it was called STEM. I was a part of a program funded by the National Urban League called Tomorrow's Scientists, Technicians, and Managers that connected minority youth with corporations for mentorship, learning, and career development. This eventually led to an internship with AT&T Bell Labs where I wrote UNIX shell script and ran a telecom test lab. 
 I then attended Howard University as an engineering major. The internship after my junior year turned into a full-time job, and I finished with a management and organizational behavior degree. This was the start of a happy marriage between my passion for technology and my passion for people. My degree afforded me the opportunity to learn the people side of leadership while my job remained highly technical.
I was a developer and a system administrator for many years, spent time in various consulting roles, and eventually transitioned to serve in senior IT industry leadership roles at global retailers and financial services companies.
My teams were always the most diverse in my organization because I was intentional about building teams with the best talent and grit, no matter what they looked like. Understanding the heart and skills of each of my team members, creating vulnerable and open team norms, and serving as a coach and servant leader to my direct reports helped us deliver with stellar quality and become the most high-performing groups.
At this time, I also began working with Credera as a client. I was actually a client of Credera's at all three of my Fortune 500 companies. Through those experiences, I had the chance to partner with amazing people and forge lasting relationships over a 15-year timeframe. And eventually, I made the switch and joined Credera myself.
During my time here at Credera, I have been a part of our Credera Women's Network leadership team, co-founded CredColor, supported our Diversity, Equity, & Inclusion (DE&I) Committee's initiatives, co-authored our unconscious bias training, and served on the OPMG AR-DE&I Steering Committee. Although I did not have a formal title, I felt a sense of ownership to lean into our DE&I initiatives because of my personal walk as a minority and a woman and because of my passion for leading and growing our people well.
Why were you drawn to this role?
Over the past two years, I have been leaning into DE&I within Credera and within our broader Omnicom family of agencies by supporting the launches of employee resource groups (ERGs), leading unconscious bias trainings, informally mentoring Credera employees of color, and helping highlight multi-cultural awareness. 
Ever since the murder of George Floyd though, something awakened in me. I realized I needed to lean in and do more of this important work, not just support this work on top of my other responsibilities.
I ultimately said yes to the role of chief diversity officer because it is an opportunity for me to wake up every day and effect change, move our culture forward, and do the right thing for our people. Being in this role allows me to show up as my full self at the intersection of my experience in leadership and strategy with my passion for equipping people to be successful.
Can you share a little about what's shaped your passion for creating a more equitable workplace? 
I don't want our upcoming leaders to experience what I experienced as I advanced in my career, in terms of questioning whether people are for you or against you or being the "only" in many rooms. 
It is so important that everyone at Credera has the opportunity to be their best self at work. I want to ensure no one experiences racial fatigue or makes choices that conflict with who they are. I want to see more diversity on our teams, not only at the leadership level, but also within our clients and suppliers as well. 
You've been at Credera two years prior to taking this position. How do you think knowing the Credera culture will help you?
Having been a part of Credera for the last two years, in addition to being a client of the firm for over 13 years, has allowed me to be immersed in the culture. These experiences gave me the chance to get to know the firm's heart, build an intimate understanding of our priorities, and most importantly, to walk daily with team members and leadership. The knowledge, relationships, and insights I have personally gained will allow me to meet people where they are and to focus on what is relevant to our culture.
What's been the hardest thing about being a Black woman in the technology industry?
Being Black and a woman in technology meant that I was "the only," especially as I moved up the leadership ranks. I looked up and around and didn't see anyone like me. I was often left out of lunches, outside of the office family gatherings, and other conversations. I had to find other ways to connect and be known.  And in all transparency, I worked hard to assimilate and be the "perfect minority" (trying to counter the angry Black woman stereotype). I am passionate about changing this for our upcoming generations. 
How have you seen the corporate landscape change regarding DE&I during your career? 
Diversity has gone from being a "thing HR was worried about" and a focus on compliance and legal concerns to being a truly strategic focus that should be a part of our daily workplace walk. The focus on not just diversity, but also inclusion and equity, is also a hugely important shift. Organizations who only focus on representation numbers and quotas will fail if they aren't committed to fostering a truly inclusive and equitable climate.
What advice would you give to your younger self?
First, I would give myself more grace. Second, I would give myself permission to be uniquely me. We all need to learn how to be just a little more patient and forgiving with ourselves and to understand that what makes you unique has incredible value.
What's one thing you wish everyone understood about the importance of diversity?
Three things come to mind:
The more diverse your teams are, the greater the level of innovation and "out of the box" thinking can occur. 

With our Gen Z-ers and future Gen Alphas, having a highly inclusive workplace is table stakes, as is having a company lean in and support social injustices and address inequity. To retain and attract the best talent, companies must transform, or the future will not be sustainable.

DE&I is not about the numbers. At the end of the day, we are looking to change hearts and minds, which is why it is so important to have a people-centered culture and values.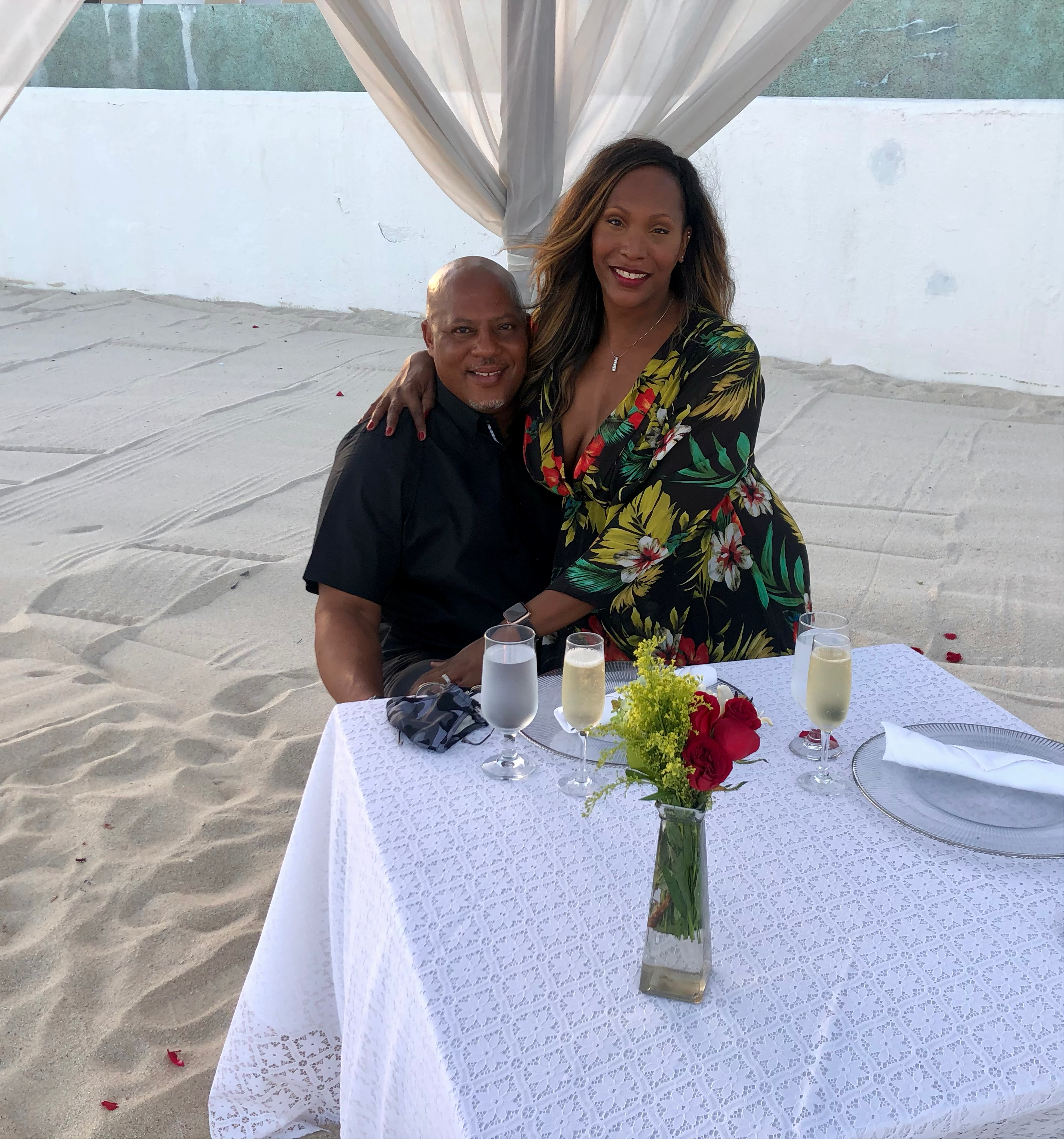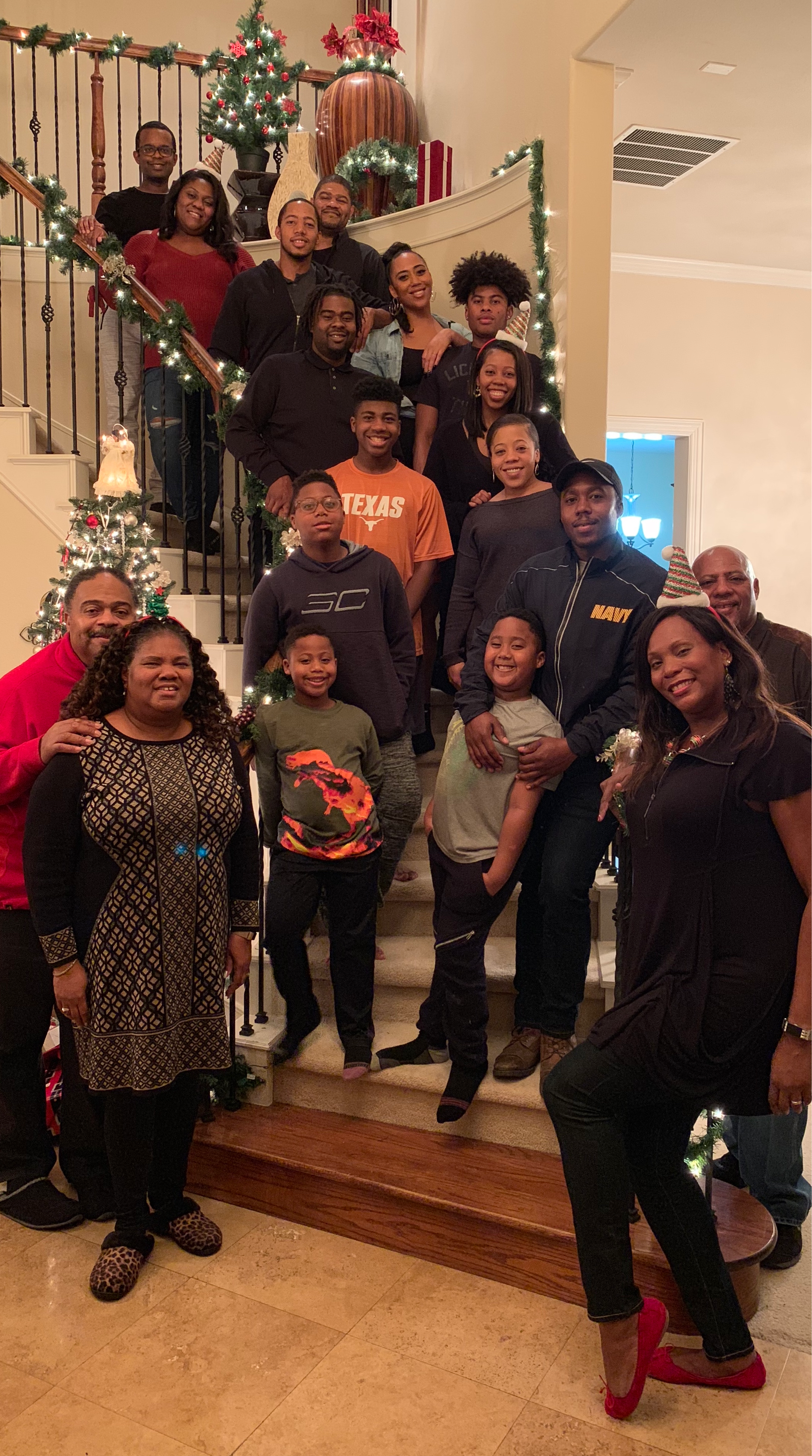 Nickoria Johnson and Family
Learn More About DE&I at Credera
We are so excited to see the incredible impact that Nickoria has on our people, our clients, and our communities. To learn more about Nickoria's vision for DE&I at Credera, check out this video of Nickoria and Credera's CEO, Justin Bell. 
Working at Credera
At Credera, we have a culture that values the many unique perspectives, backgrounds, and histories that our employees represent. If you're interested in a career at Credera and beginning your journey, please visit our careers page.